With so many resources available on association software, it can take a lifetime to go through them all to identify what's really important. To help you in your search we've put together a comprehensive guide on selecting and implementing the right tech stack for digital transformation in your organization.

In this guide, you'll learn how to:

Find the best association software for your organization using unbiased reviews

Spot the attributes to look for to meet your needs

Utilize six best practices for digital transformation

Build and optimize a tech stack that works for your organization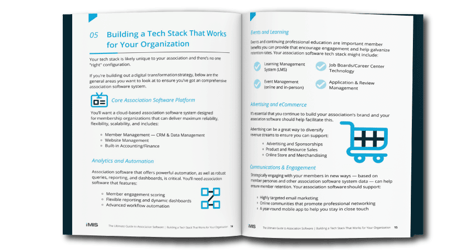 Complete the form to receive your complimentary copy.